EXCLUDES 18650 BATTERIES
The SMOK Procolor kit

Consists of the Procolor 225W mod and TFV8 Baby tank the Procolor device can power up to 225W and uses two 18650 batteries. The SMOK Procolor 225W mod has a resistance range of 0.1Ω – 3Ω (VW) and 0.06 Ω – 3 Ω (TC).

With all of that said let's take a closer look at the SMOK Procolor Kit: The TFV8 Big Baby tank is made of stainless steel material and is 22mm x 53mm in size It's also a very convenient top fill tank making the refilling of your tank easy, you simply slide your top cap to the side to open up the filling hole and pop it back to continue vaping.

As signature to the SMOK range is the well-known side trigger bar that makes vaping so much more comfortable and convenient, and it is simply charged with the Micro USB cable found in the starter kit and has enabled pass through charging meaning that you can still vape your device whilst it is on charge.

The SMOK Procolor 225 is an amazing device for the enthusiastic cloud chasers not only because the TFV8 BigBaby tank is that good, but because the power output is insane! To top it all off, your device's firmware can be updated to include your name etc. on the SMOK website.

Your Procolor mod comes equipped with an OLED screen with one ( + ) and one ( –) button which is to be used to navigate between different settings such as increasing and decreasing your temperature, wattage etc.. On your OLED screen you will also be able to keep track of your battery life, mode ,puff amount and loads more. It has RGB backlights shaped like a shield and a super large OLED colorful screen of 1.3 inch with high definition. You can also save up to 20 different memory settings on this mod. SMOK lives up to its word. "Innovation keeps changing the vaping experience".



SMOK Procolor Capacity:
Size: 141mm x 46mm x 29.5mm
E-liquid capacity: 5mL
Battery capacity: 2 x 18650 Batteries
Output wattage: 6 – 225W max
Starter kit includes:
1 x Procolor 225 Mod
1 x TFV8 Big Baby Tank
1 x V8 Baby-Q2 Core (0.4Ω dual coils) (Pre-installed)
1 x V8 Baby-T8 (0.15Ω octuple coils)
1 x USB Cable for charging/upgrading
1 x Replacement Glass Tube
1 x User Manual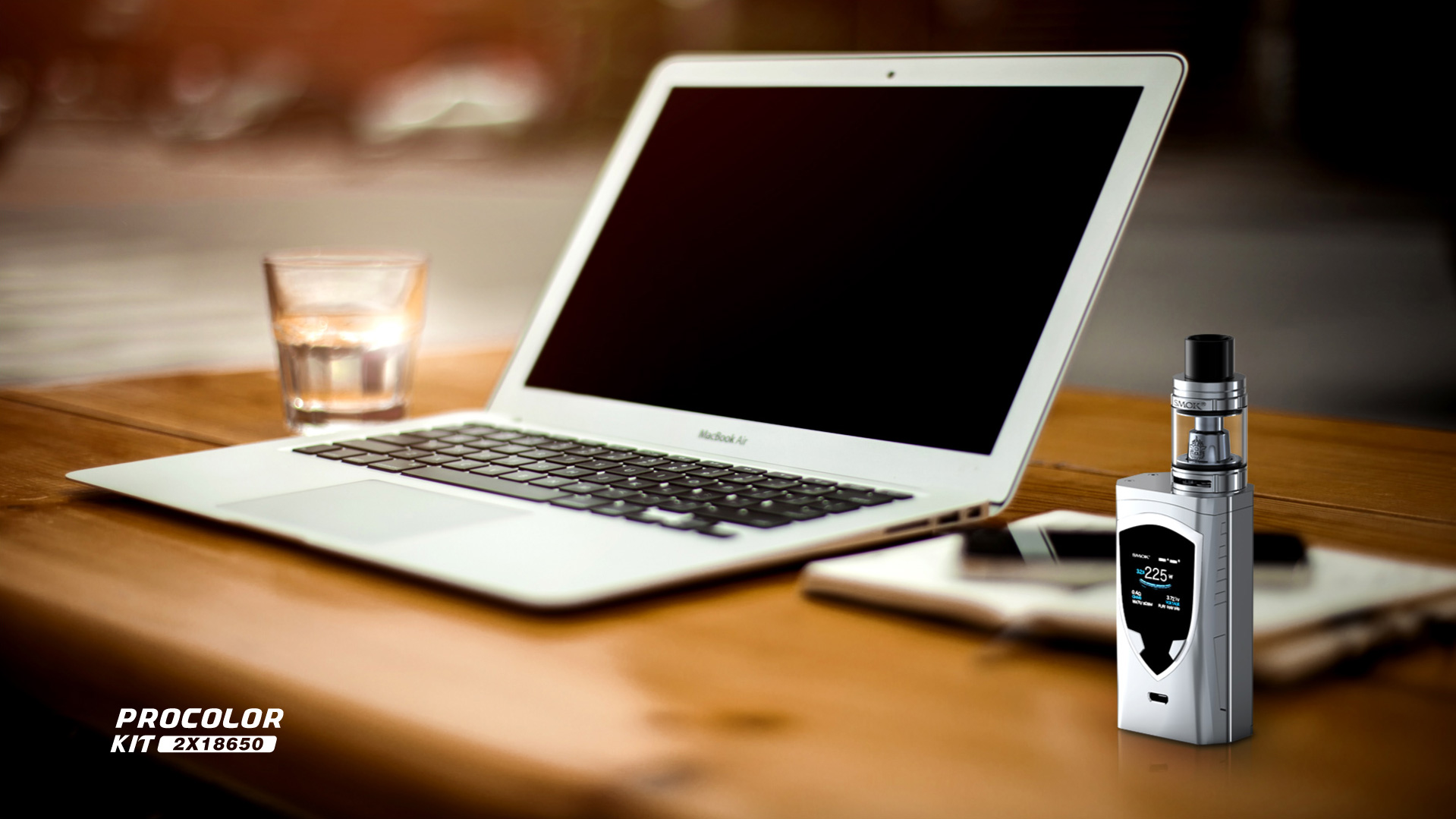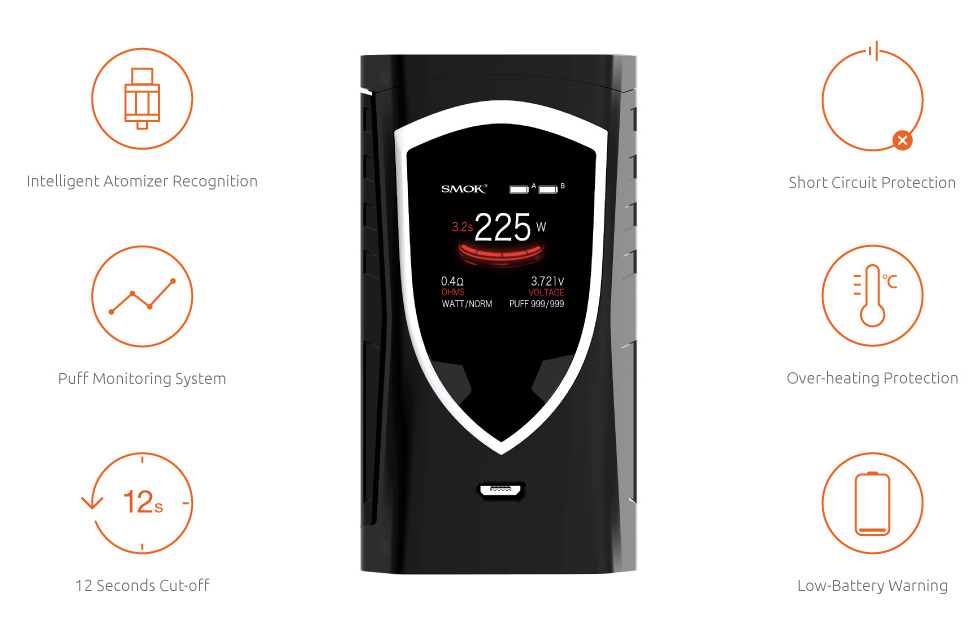 Related Products
Tags: SMOK,